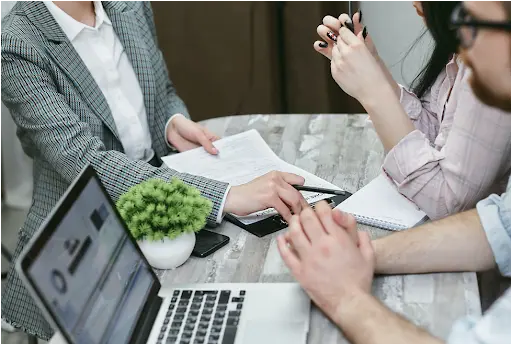 Are you feeling confused by all the loan programs available in West Chester PA? We are here to give our clients the support and information they need to feel empowered by the mortgage lending and home buying experience, ensuring they can get their dream home with a mortgage rate that works for their specific needs and monthly budget.
With our straightforward process and excellent service, our mortgage lenders are here to help clients in West Chester PA and beyond find the perfect home loan for them.
As you begin searching for your next home, here are some of the popular types of mortgages available through a trusted mortgage broker like Brandywine Valley Mortgage.
Fixed Rate Mortgage
The most common type of residential mortgage is a fixed rate mortgage. This means that your mortgage rate will stay the same throughout the whole loan term, so your monthly payment is pretty consistent throughout the term of your mortgage.
Otherwise known as conventional loans, these are a great option for people who want stability in their monthly payments, since it provides peace of mind that your principal payment amount will stay the same for years to come! This does not take into account any escrow expenses like taxes and insurance, but for the most part, it provides stable monthly mortgage payments for borrowers.
One thing to keep in mind is that the full loan terms, and rates available for fixed rate mortgages, will vary by the month, the lender and your personal qualifications. This is why it is important to compare rates and speak with a licensed West Chester mortgage broker to fully understand all your options and how to find the best mortgage rates for your home purchase in West Chester PA.
Adjustable Rate Mortgage (ARM)
A type of loan program that has gotten more popular recently is an adjustable-rate mortgage, otherwise known as ARMs. These loans have a fixed interest rate for an introductory period, then after that period is up, the interest rate can can change over time. This deal gives borrowers a good introductory interest rate, helping them save money initially, but will result in fluctuating monthly payments and interest rates after the initial introductory period is complete.
If you plan on staying in your home for only a short period and do not mind potentially paying more over the long term due to increased interest rates, ARMs may be a good program for you. Mortgage companies think this is usually a riskier option, but also a good fit for a specific type of buyer.
We are happy to walk you through how an ARM can solve your unique home financing needs and potentially save you money.
FHA & VA Loans
FHA and VA loans are two types of government-backed loans that can help homebuyers get into their first home without conventional loans.
For low to moderate income borrowers, you might qualify for an FHA Loan. These government-backed mortgage products feature both fixed rate and adjustable rate mortgages with low down payments and competitive interest rates, which helps lower income borrowers get into a house without needing 20% down payment.
If you are a veteran, a VA loan can help you buy a home with no down payment or the need for private mortgage insurance. The VA guarantees loans made by private lenders if they are used to purchase homes or refinance existing mortgages on homes owned by veterans (including active duty personnel). Thousands of veterans have been able to purchase homes with the assistance of this program.
If you think you might qualify for one of these mortgage types, contact our team of mortgage brokers today. We will help walk through the qualification process and how you can access these programs.
Jumbo Mortgage
Jumbo mortgages are loans larger than a specific county's conforming loan limit. While they are often used to fund large purchases such as commercial property, they are also often used by investors who want to buy several houses at once and rent them out as investment properties.
The term "jumbo" comes from the fact that they were originally offered only in areas where there were no limits on how large of a mortgage could be obtained. That is why jumbos are sometimes called "high balance" or "non-conforming" loans — they do not conform with any standard definition of what constitutes a normal home loan amount in West Chester PA.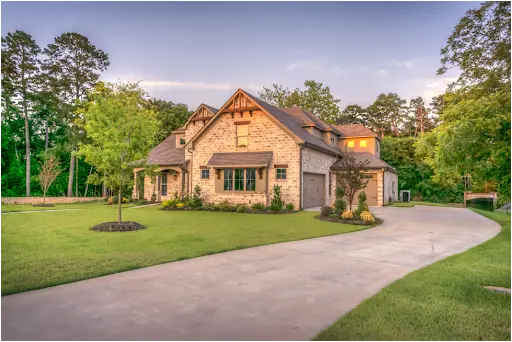 How to know which mortgage product is right for you? Advice from Loan Officers and a Mortgage Lender.
When it comes to purchasing a home, understanding the different types of mortgages is crucial to making a smart financial decision. As you consider which loan programs are right for you, make sure you contact a PA mortgage broker who can walk you through the entire process and the pros and cons of each home loan option.
You will want to consider things like your home purchase price, your individual qualifications and how much you can afford to pay monthly. You can also get a clear picture of your monthly payments with our mortgage calculator that allows you to identify the right rate based on your specific scenario.
Use Brandywine Valley Mortgage Brokers for all your mortgage needs and mortgage rates west chester pa
Looking for the best West Chester mortgage brokers? Brandywine Valley Mortgage understands that each client has unique home financing needs. As a trusted mortgage broker in West Chester, we pay close attention to what you need by listening and working collaboratively with you.
As a local mortgage broker, we can help you navigate the process of buying a home in West Chester. If you are looking to buy your first house or refinance an existing mortgage, our team of lenders will guide you through every step of the way.
We offer both conventional and government-backed loans so that no matter what type of loan is right for you, we will be able to help! We have access to competitive rates, offer great service and are experts in the home loan process, ensuring you feel supported and informed each step of the way.
If you are ready to get started on this process or have questions about any of these options, please contact us today!