Mortgage Brokers in Philadelphia - Why Work with Brandywine Valley Mortgage
Whether you're a first-time home buyer or are focused on refinancing, it's best to work with a Philadelphia mortgage company that understands the full mortgage process.
Brandywine Valley Mortgage understands that our clients have unique needs and require appropriate loan options and flexible solutions to meet their goals. You want to make informed financial decisions, and we can help!
First-time homebuyers generally require a real estate agent to find the perfect place. Once that happens, they need a mortgage, and we can make the whole process simple and easy. In fact, we take a professional approach to mortgages and loans, doing things differently.
Get an online quote or apply for a loan today in Philadelphia, PA!
The Benefits of Using a Mortgage Broker
Philadelphia mortgage brokers can help you with many situations. Here are the benefits of working with our team:

Access to Many Loan Product
Mortgage brokers in Philadelphia can work with different lenders to find the best loan for you.

Finds the Best Deals
We represent your interests instead of the banking institution. Therefore, we're your agent and can solve problems and be a knowledgeable consultant. With access to countless mortgage products, we find you the best value for repayments and interest rates. Plus, we ask questions to identify your short/long-term goals.

Flexibility and Experience
We are here to navigate through any situation you get yourself in. There can be bumps on the way to getting what you want, but we work with you to get the best deals. If you've got a low credit score, our team can find lenders that will let you borrow money!

Save Time
You only require one application here. We send your information to multiple lenders for quotes. Once they come back, we formally compare them and guide you on the best choice based on your needs.

No Hidden Fees
We work with lenders to find wholesale loans. Therefore, the rates are often lower, and you spend less. Likewise, we disclose all the fees regarding our service, so you don't get surprised at the end of the transaction!

Personalized Service
Our team is personable and makes you feel comfortable every step of the way. We're always available when you need us and offer advice throughout the process. Make your life easier while getting a loan! We've got you covered!
Our goal is to make the process for getting a mortgage easier. You should work with the top Philadelphia mortgage company, and here's what we offer:
As a top Philadelphia mortgage company, we offer various home loans from multiple third-party providers. That means we put the focus on your interest and not the banking institution. The home-buying process has never been easier with us on your side.
We realize that the mortgage process is confusing, but we offer custom digital quotes to help you get appropriate loans that meet your needs!
As the best Philadelphia mortgage company in PA, we can offer competitive mortgages because we use three ideas for success. They have helped us build a solid reputation. In fact, we provide wholesale prices, hundreds of products, and a straightforward process.
Here are our three P's of success:
Every buyer has specific requirements. Whether you're taking out a second mortgage or the first one ever, we help you each step of the way to choose a loan program that meets your needs.
It doesn't have to be complicated to buy a property. We offer various mortgages and options to make the entire process easier. Our focus is closing loans so that our PA clients get exactly what they want!
The third-party providers (lenders) in our network offer the top mortgage rates available. Therefore, we can work within your monthly budget to find a loan that meets all of your needs. If you're interested in refinance mortgages, we also specialize in this area!
Reasons to Work with Our Philadelphia Mortgage Brokers
When you choose us as your Philadelphia mortgage company, you can make your dream home affordable. We ensure that the mortgage loans provided get you into the house so that you may:
Factors to Consider When Getting Mortgage Loans
Everyone needs help sometimes, and getting loans for a home is incredibly confusing. Banking institutions might not be the best choice. When you work with our Philadelphia mortgage company, you have access to many features and tools, such as: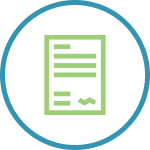 Pre-approval Letters
Craft a pre-approval letter to streamline the process. This lets lenders know you have what it takes to pay back the loan on time.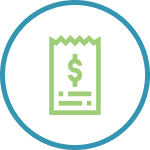 Today's Rates
It's hard to know what interest rates are available right now, but we have the tools needed to understand what they are today to get the best deal.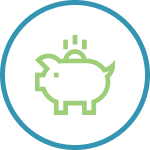 Refinance Analysis
We can crunch the numbers to find out how much money you might save when refinancing.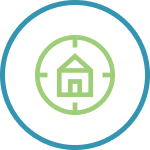 Search for Homes
Usually, people turn to us after they've found a dream home, but others want to get a head start on the process. We can help you find what you crave!
Work with an Experienced Team
Brandywine Valley Mortgage is licensed for financial regulation and works with hundreds of third-party providers to get you the best loan deal.
You need a Philadelphia mortgage company to help you make informed financial decisions, and we're an equal housing lender. With our team by your side, you get an excellent experience and can purchase a new home with ease. Pennsylvania is a great place to live! Use our online forms to apply or get a quote today!